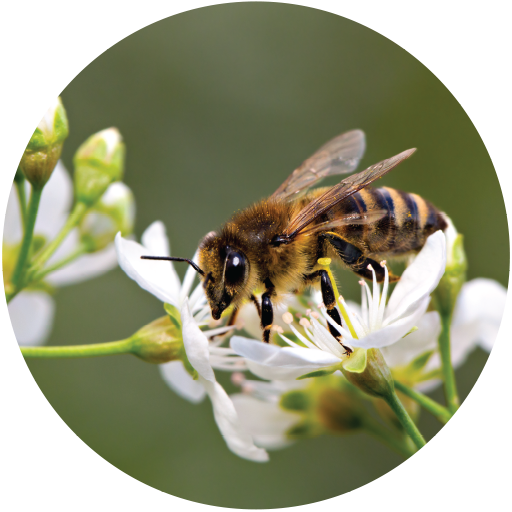 The beautiful bees who make our honey are free to explore the flowers of their choice
Flight of Fancy
Did you know that honeybees fly up to 5km or 3 miles to forage for nectar and pollen?
So why confine them to just one flower?
At Botanist Choice, we let our bees travel far and wide in search of their preferred petaled beauties. That's why our honey is multi-floral, meaning the bees visit a plethora of flowers to create their honey. Whether it's the silver willow blossoms of the Canadian Prairies, the dandelion peaks, or the late-blossom hay of autumn, our honey is pure, raw and the result of natural bee exploration – just like Mother Nature intended. What this means for our customers is a bouquet of unique scents and colours in every jar. It also means enjoying honey that they would only otherwise have access to if they were beekeepers themselves. Our philosophy is, and always will be, nature got it right the first time. There is no need to interfere with pollination perfection. We see ourselves as merely shepherds of one of the most intrinsically awe-inspiring relationships in the natural world – that of bee and flower. From hive to home, there is no more sumptuous way to enjoy the divine fruits of their partnership.
That is the Botanist Choice promise.
Get in Touch
Contacts
We have some amazing honey for you…